How important is it to Clean Your Air Ducts and HVAC?
12/13/2019 (Permalink)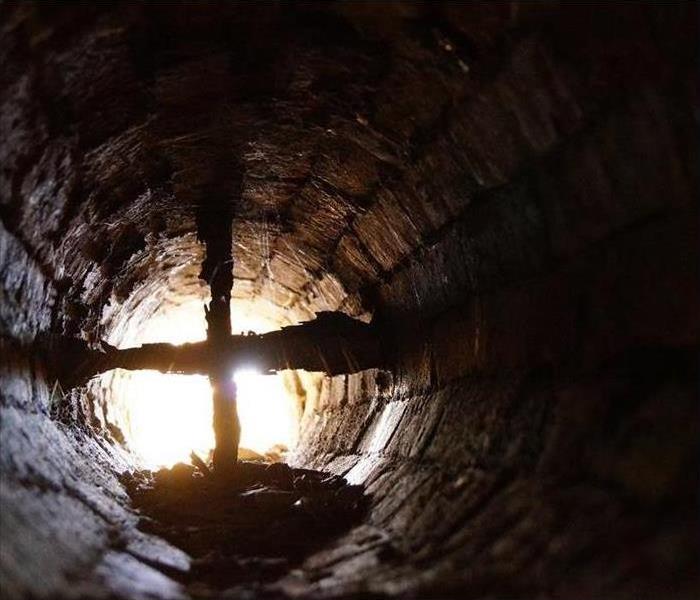 Overtime, air ducts collect dust. This makes the perfect place for bacteria, allergens and even mold to grow.
Cleaning the air duct system is essential to breathing clean, fresh air in your home and office. It can just as easily be forgotten about – until the dust and allergens begin to disrupt the air quality. How can you tell if your HVAC system needs cleaning? One factor to look out for is if every time you turn on your air conditioner unit or heater, a small amount of dust blows out. Another thing to look out for is a musty smell coming from the air ducts.
You may be asking if it is really that necessary to clean the air ducts. We here at SERVPRO Claremont / Montclair want you to know it is extremely important. Fine particles of dust collect on the surfaces of vents, coils and motors. This makes the perfect breeding place for bacteria to run amuck. Over time, allergens, dander from pets, hair and even mold can grow in HVAC systems. Those who have allergies, or experience unexplained symptoms, can also be indications that your air ducts need to be cleaned.
If there is smoke from nearby fires around, we highly recommend having your air ducts and HVAC system cleaned. Just like smoke, ash and soot can easily blow through the air and into your units. This can be a definite health hazard and is unhealthy to breathe in for anyone.
To prevent this from happening, it is important to periodically check how your air ducts are doing. If they require a thorough cleaning, schedule an appointment at 909-399-9057.