What to Do When You Find Mold
4/19/2020 (Permalink)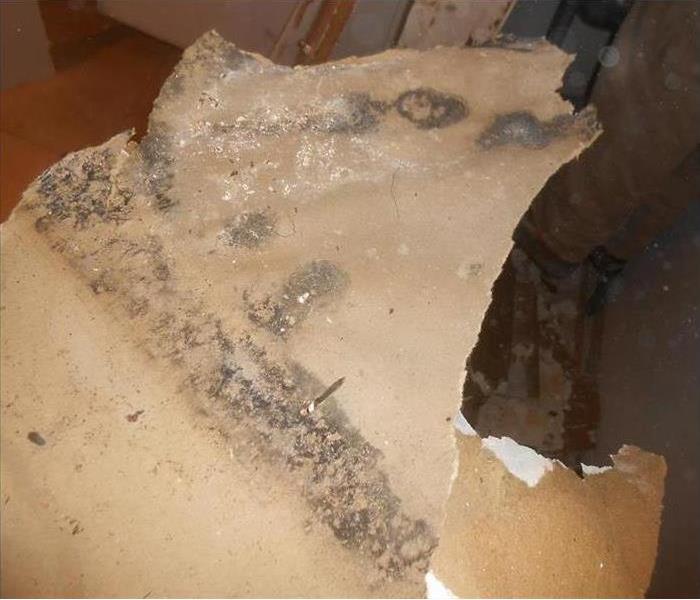 If you find mold make sure to NEVER disturb it. Doing so may cause possible health issues. Call the experts instead to take care of the problem.
Mold can begin to grow and become a problem for your home or business in as little as 24-48 hours. It thrives off porous materials like drywall, insulation, carpets and ceiling tiles. If you ever come across a fuzzy growth in a dark, moist place, it is more than likely mold. Besides possessing an unpleasant musky smell, mold is a concern to have around you and your loved ones. Some of the benefits of mold remediation include
Avoiding potentially serious health problems by controlling moisture and eliminating mold growth altogether
Saving money on furnishings and remodeling necessities
Prevention of damage to your home that can get expensive
With almost 10 years of experience, our mold technicians are trained and certified to remediate mold in your home or office. If mold is discovered, we recommend giving us a call at 909-399-9057 and follow these guidelines until help arrives:
Stay away from the affected area/s of the building
Turn off all HVAC and fan systems
Do not disturb the mold for it can be hazardous to your health by doing so.