Running Water Causing Damage in this Lawyer's Office
4/6/2020 (Permalink)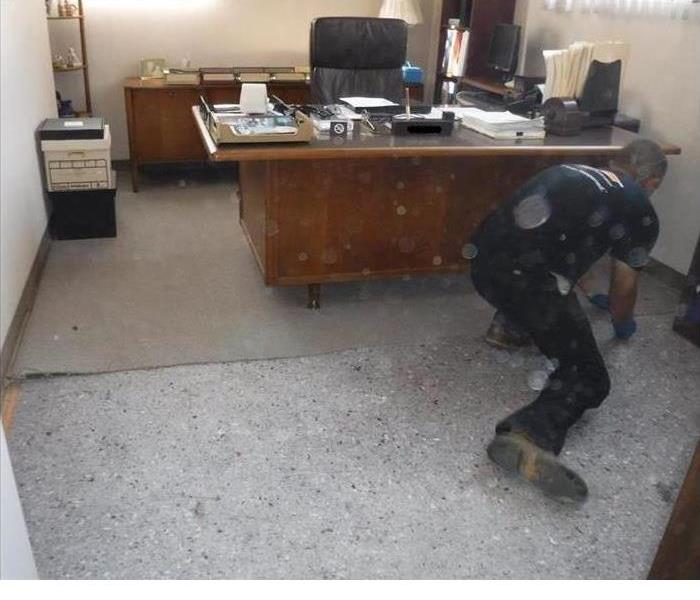 Our water damage technicians pulling out carpet and padding from this lawyer's office to get all the wet un-salvageable material out.
When small amounts of water began to leak through the carpet, this law firm began to get suspicious. As the slow leak continued throughout the day, the staff began to really panic as all the towels in the office would not hold it down. By the time SERVPRO of Claremont / Montclair got to the scene, the flood had continued to two more offices.
Our water technicians knew what to do. The water seeped very deep into the carpet including the carpet pad. Unfortunately, we could not save it since the water was sitting for about 24 hours before we were called in. The good news is that carpet and padding is very inexpensive and was a breeze to handle. After pulling out wet carpet, padding, extracting excess water and drying the affected rooms for 4 days, this lawyer's office was as good as new.