A Chino Hills House Fire Cleanup
4/6/2020 (Permalink)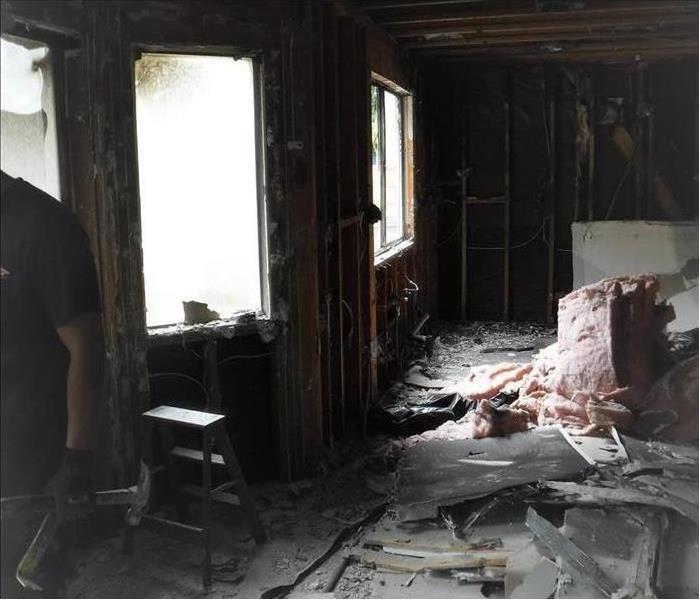 A perfect example of how our technicians clean up after a fire. We needed a wheel barrow to get the bigger pieces of drywall out of the residence.
It may feel overwhelming when a fire starts in your home and your world is turned upside down. When this Chino Hills home went up in flames, the homeowners were devastated. The fire started in the kitchen and began spreading throughout the home, destroying a lot of the drywall and trapping heavy smoke into their clothing, upholstery and carpet. The fire was put out just in time and our team got started right away. We started in the kitchen and thoroughly cleaned every section of the home including the living room, hallway, stairway and entrance.
SERVPRO of Claremont technicians properly disposed of burned materials such insulation, drywall and wood. Our team went through the city, received a permit and rented a trash bin in order to remove them properly. Our team takes the extra steps to make sure your home or business is cleaned properly and is never at risk. Give us a call at 909-399-9057 to get an estimate from us today.