Water Damage In Your Home and The Drying Process
3/24/2020 (Permalink)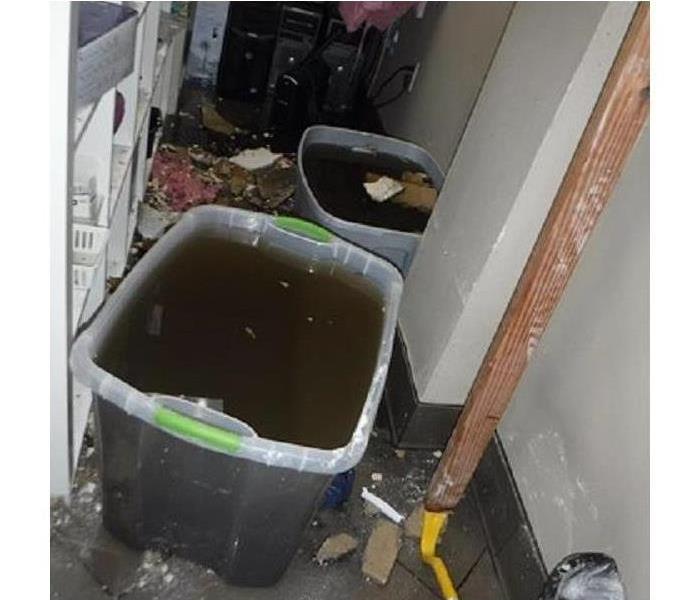 Water damage can get ugly, especially when it is leaking from the roof. Let our IICRC certified techs restore it for you.
At first glance, these plastic tubs of murky water scream a bad day.
Water damage can be an inconvenient thing but putting your home back to the way it was does not have to be a headache. With years of experience under our belts, SERVPRO of Claremont / Montclair make each step of the process easy and convenient. Our water damage services include a result–driven drying process that will dry any moisture to the bone. Each step of the drying process is tedious which is why each of our technicians are certified and qualified enough to care for your home.
We will begin the drying process as soon as we can by identifying all the areas that have moisture. The team will then set up drying equipment to save as much of your home as we can. This is also the best way to avoid mold too. Every 24 hours, a technician will go out and monitor the equipment and to see how the drying process is doing. This information will be documented in a drying diary. Each day, we can see the progress of the wet area by documenting the temperature and humidity of it. This cycle will continue for as little as 10 days, or until we dry it completely.
If you have any questions or concerns about water damage or leaks around your home, please do not hesitate to call us at 909-399-9057.