Hot Oil and Fire Just Don't Add Up
6/10/2019 (Permalink)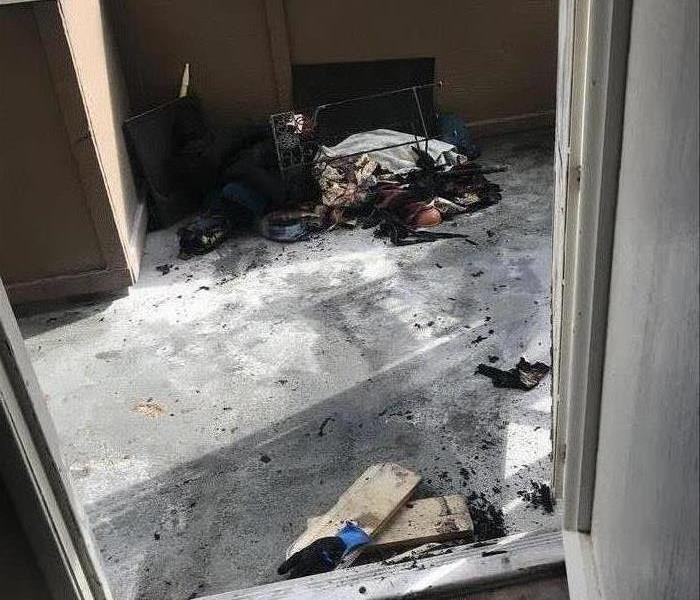 A small kitchen fire turned into something bigger. This is the aftermath of a pan on fire being thrown out this luxury apartment.
Looking at the damage a fire does to someone's home is heartbreaking. Not to mention what it does to the tenant's emotional state of mind. This was true for the tenants of this luxury apartment. The young couple living here was cooking dinner and the oil, when suddenly some of the oil contacted the fire. This caused an instant fire to the pan. Out of panic, they ran to the front door and threw it out. Unfortunately, this made matters worse and ignited another fire.
Our fire technicians lucky enough saved everything they could including a lot of the drywalls and furniture. About 4 days later, the entire apartment looked like an entirely different place. The tenants had tears of joy instead of from the traumatic experience. They were very thankful, and the property manager vowed to use us again in case an emergency ever happened again.