Corroded Pipes Can Only Mean One Thing…
5/21/2019 (Permalink)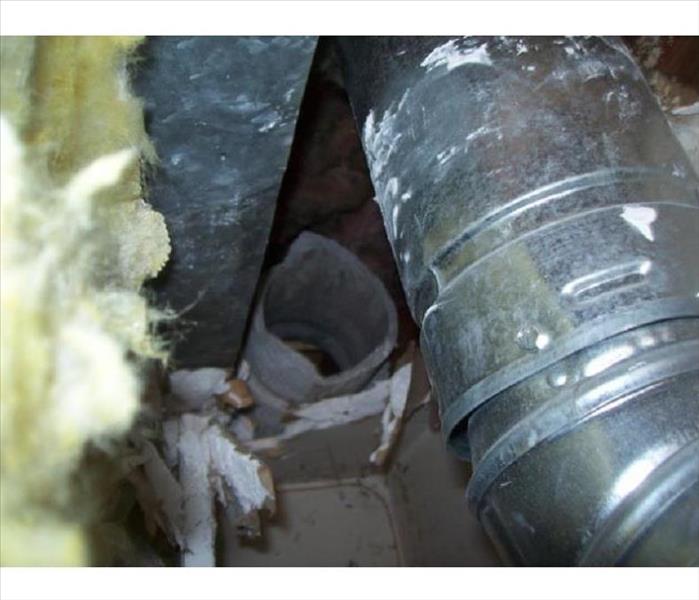 Don't let a broken pipe create so much moisture that mold begins to grow! Give us a call and let our experts look at the damage today.
When you begin to see water emerging from the kitchen floor, or when there is water coming from the ceiling of your two-story home, that is probably because an old pipe has cracked. After time, pipes throughout the home (and even places of business) will corrode and eventually crack over time. After the water has emerged up and into your home or office, it will cause moisture – the breeding ground of mold.
Before mold has a shot at rapidly growing and running amuck, it can be avoided by taking care of the leak immediately. After a plumber has stopped the leak, our air movers will completely dry all moisture. This will avoid any mold issues or musky smells from happening. Of course, each phone call we receive from customers are unique and it goes by a case by case basis. But whatever the situation may be, rest assured that we will solve your water damage issue before it gets any worse. Give our office a call at 909-399-9057 to schedule an inspection with one of our technicians and give us a try.