Power Washing a Mudslide Out of a Garage
5/15/2019 (Permalink)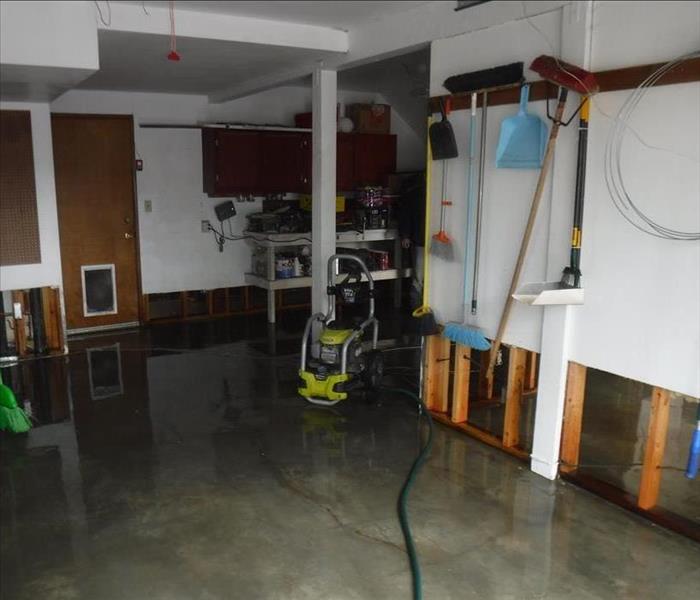 After removing the frozen mud out of this homeowner's garage, we did a power wash to make sure it was completely out.
The continuous rains has done some damage throughout the mountain area including Big Bear. The unfortunate thing about rain in the mountains is that it freezes. When the sun comes out, it melts the snow and turns back into its liquid form which can cause big problems for homeowners and business owners alike. One of the Big Bear residents suffered not only the excess water in his garage, but also mud that froze in it.
Our team of technicians strategized on how we could take it out. Finally, we found the easiest way to do it is to do it the old fashion way-start shoveling it out. Once all mud was removed, we removed the affected area of the walls that could not be saved, and power washed it down. This job was one of the more challenging ones because of the frozen mud, but we completed it in no time and got this homeowner's cabin back to the way it was.