Saving an Ontario Commercial Warehouse from Water Damage
4/30/2019 (Permalink)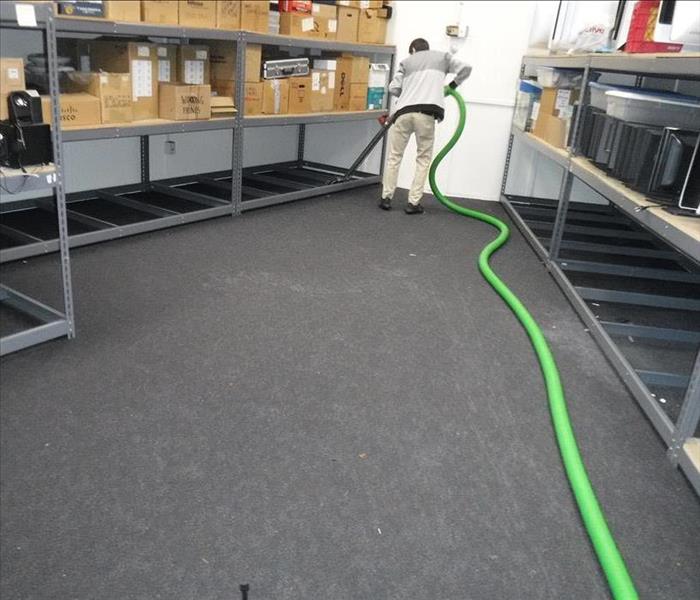 Our technician extracting water from the carpet of a commercial warehouse. The faster we extract the water, the faster we restore.
When we arrived at the commercial warehouse building in Ontario, California, the entire carpet was saturated with water. Employees on the graveyard shift were trying to grab a product from a high level with a fork lift, but accidentally hit a water sprinkler and it went off. Our water technicians immediately got to work to try and save as much of the carpet as possible. We used our water extraction wands to suck out all standing water that soaked the flooring and used air movers to dry it all until it was dry completely.
The owners of the building called us immediately, which was a great thing on there end. Since we were called as early as possible, we were able to save the entire commercial carpet without removing the padding under it and ripping it out. The owner was so happy to hear that we restored as much as possible and they actually saved a lot of money. When an emergency strikes, do not wait on it and give us a call at 909-399-9057. We can help your commercial warehouse building too day or night.