The Dos and Don'ts of Fire Safety
4/8/2019 (Permalink)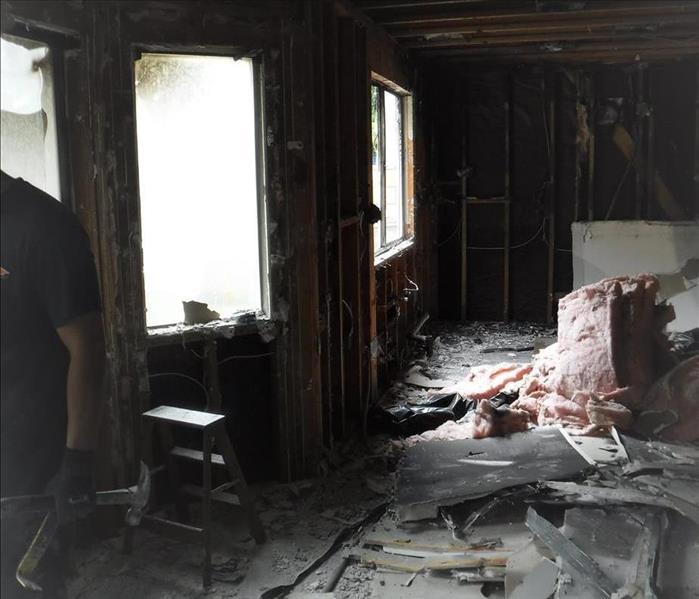 The aftermath of a fire is even worse than you think. Minimize the amount of movement inside the house, as the soot can seep into your upholstery.
When a fire has wreaked havoc in your home or place of business, it wreaks havoc in your life. SERVPRO of Claremont / Montclair is here to make sure this doesn't happen. If damage has been done from a fire, keep these Dos and Don'ts in mind. These pointers will make things easier for you until we arrive.
DO
Keep movement in the home to a minimum. Constant moving will embed soot particles into carpet and upholstery
Wash any soot from chrome appliances including faucets and any trip. Then lightly coast these surfaces with a small amount of lubricant.
Wash both sides of leaves on all house plants. They most likely have ash on them.
DON'T
Attempt to wash any walls without contacting a SERVPRO expert
Attempt to clean or shampoo a carpet until professional help arrives
Eat any food or beverages that may have been stored near fire, water or heat – they may be contaminated
Please contact us at 909-399-9057 for more information, we would love to help.