Maintain Your Water Heater, Keep Your Wallet Happy
3/26/2019 (Permalink)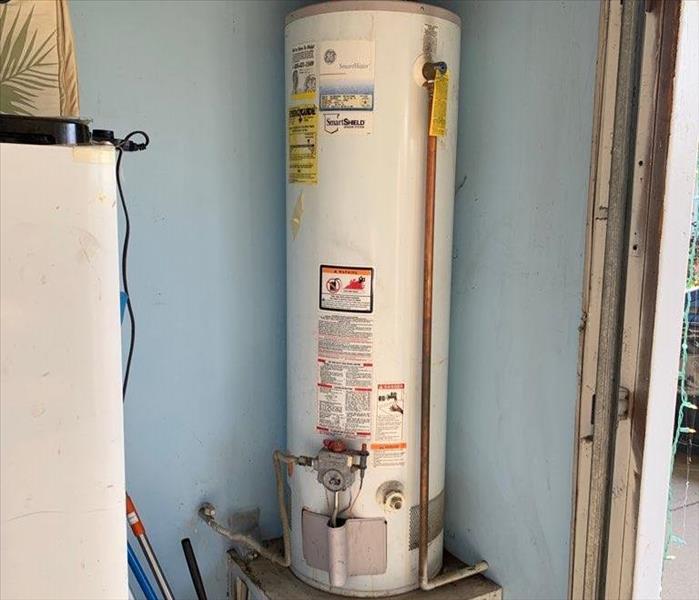 Water damage can get ugly if the water heater is not checked every so often. Let our IICRC certified techs take care of it for you.
Water heater maintenance can sound intimidating. The fact that it has high potential for water leaks can make a homeowner or renter like yourself think differently. When it is well maintained and checked often, you can reduce high costs in the long run.
The first thing to keep your eyes peeled for are leaks. Has it just begun? Is there mold already growing around the area of the leak? If so, we highly recommend having a professional inspect it as soon as possible.
If there aren't any leaks, follow these instructions to make your water heater as efficient as possible. Once every 3 months, drain a gallon of water from the tank. If you know you have hardwater, we suggest doing this every month. Doing this will reduce the sediment that blocks the barrier between the heating elements in your water heater. Blocking it will slow down the heating of showers, laundry and dishwasher.
Every 5 years, it is best to replace the anode rod inside your water heater. This can easily be installed by a professional technician. In fact, we recommend a water heater technician to inspect your water heater once every 2 years. This will prolong the life of your water heater and keep your wallet happy.