Reversing Water Damage Since 2009
3/7/2019 (Permalink)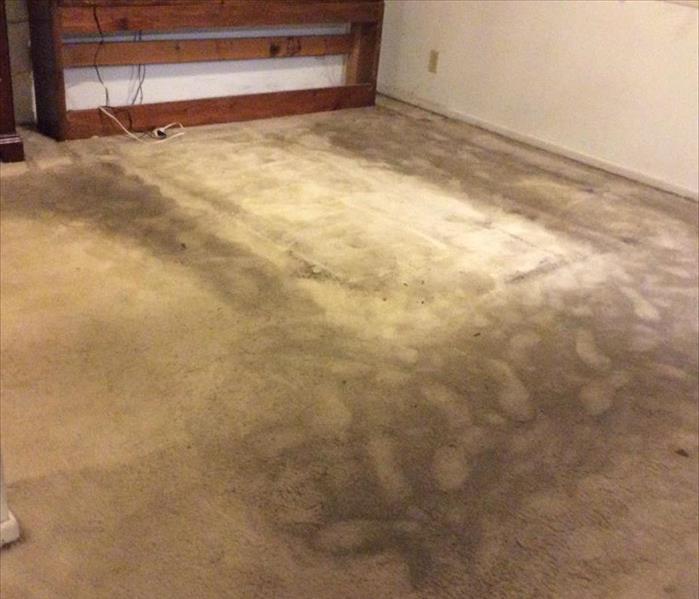 Water leaks can happen any place, any time. This bedroom suffered a pipe leak from under the house, which had to be dried immediately.
When we first began our restoration business back in 2009, it was our family's dream to bring peace of mind to business owners and homeowners alike. When water damage happens, it always happens without notice. That is where SERVPRO of Claremont / Montclair comes into the picture. Each water damage situation is unique, which is why our IICRC certified technicians are prepared for any size disaster. We have commercial grade equipment like extraction machines, dehumidifiers and air movers that help us dry the affected area of your home or office as soon as possible.
We will begin the drying process as soon as we can and every 24 hours, a technician will go out and check up on it to see how it is doing. This information will be documented in a drying diary. Each day, we can see the progress of the wet area by documenting the temperature and humidity of it. This cycle will continue for as little as 10 days, or until we dry it completely. This way, mold does not have a chance to grow-which can be costly.
If you have any questions or concerns about water damage or leaks around your home, please do not hesitate to call us at 909-399-9057.