A Musky Smell Can Only Mean One Thing…
3/7/2019 (Permalink)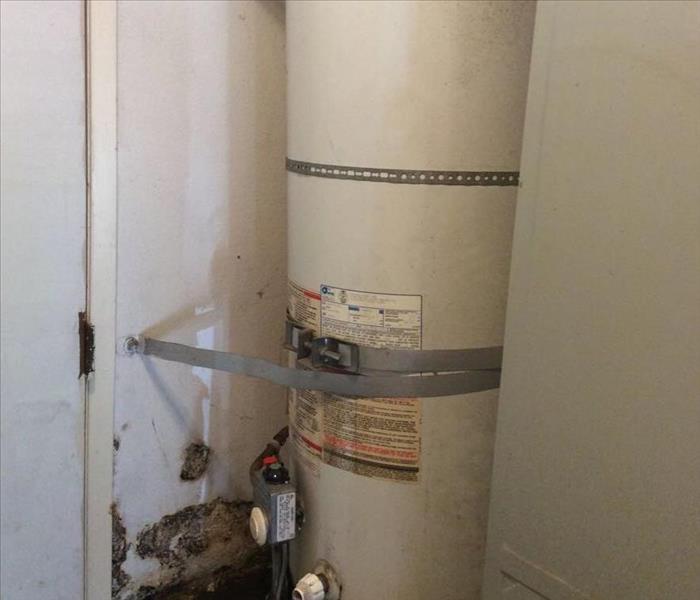 When a leak is present, mold will flourish. It takes as little as 48 hours for mold to grow into colonies.
Picture coming home from a nice, long well-deserved vacation when suddenly you get a whiff of an unpleasant smell.
The musty, wet odor of mold invades your nostrils while you frantically try and find where its coming from. When the smell leads you to the water heater, you see that an ongoing leak has made the perfect bed for a colony of mold. Yikes! So, now what?
Although mold grows everywhere, having it grow inside your home is never good. Mold can be very unhealthy for you and everyone that lives in your home. When water damage is near, mold is not far behind if it isn't taken care of immediately. In fact, mold will grow within 24-48 hours of a waterpipe leak. This also means anything else that can potentially leak in your home including the kitchen sink and behind the toilet.
Don't let mold stress you out. The experts here at SERVPRO of Claremont / Montclair will eliminate the mold in your home or office. Our experienced technicians will always let you know the process in detail. We make it easy for you to understand what we're doing every step of the way. We work with all insurance companies and will work with you too. Give us a call at 909-399-9057 and schedule an appointment with us-let us worry about the mold so you don't have to.